ABOUT
Venue: Three Shadows PhotographyArt Center, Xiamen
(301, Building No.2, Xinlinwan Yinyun Center, JimeiDistrict, Xiamen)
Opening hours: 9:30-17:30 Closed on Mondays
Three Shadows Xiamen Photography Art Centre Library was established in November 2015.Since the establishment of Three Shadows , the library has been the place where countless photo enthusiasts and researchers could consult domestic and international photography related archival materials and catalogs.For many years we've been hoping to bring these most outstanding photography books and archival materials from China and abroad to our friends in the South and even broader audience of photography fans.Following the founding of Three Shadows over 5000 volumes from all across the world. The collection is composed primarily of photography books , but also features artist's monographs ,exhibition catalogs, periodical ,and texts on the history and theory of photography.It also contains several volumes on broader contemporary art. Thanks to the continued support of the parents of Three Shadows Library, as well those organizations and individuals who have made generous dnations ,we will continue to provide everyone with more and better quality photographic reading material.
Meanwhile, we would like to express our gratitude to everyone for their generous donations.
---
Discovering the library online
Want to do research using our collection?
Use the search bar 🔍on the home page and type keywords or the name of an artist (e.g. Walker Evans) to see any relevant holdings in the Three Shadows library.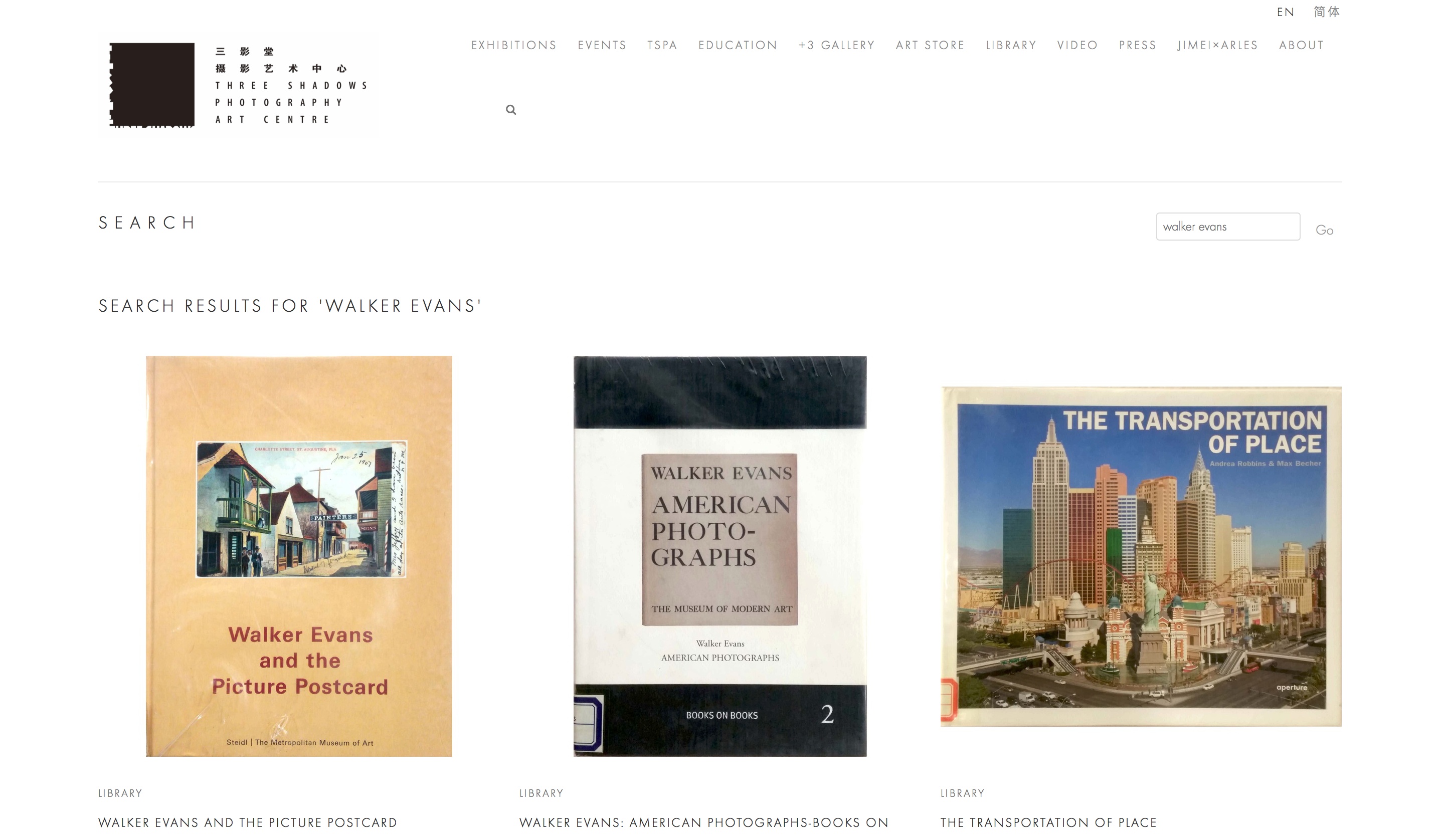 Enjoy :)