The third year of the festival marks a turning point in its relatively short history, with as many as 60,000 visitors, two much talked about prizes, and the opportunity for the festival's two founders Sam Stourdzé and RongRong to meet with French President Macron during his state visit to China.
A GROWING AUDIENCE
Over 60,000 people went to the Jimei x Arles festival this winter. Among the 40 exhibitions and 250 artists were Joel Meyerowitz (USA), Wang Wusheng (China), Mathieu Pernot(France) and Audrey Tautou (France) ; collective exhibitions of 66 Iranian photographers, Blank Paper (Spain), Ruang MES 56 (Indonesia) ; 18 exhibitions demonstrating the vitality of the Chinese photography scene, of which 10 artists were nominated for the Jimei x Arles Discovery Award. This season's festival was directed by Bérénice Angremy and her Franco-Chinese cultural agency Doors, established together with Victoria Jonathan in the autumn of 2017.
Guided tours, art talks, conferences, a concert, screenings – the opening week attracted around 500 professionals and 85,000 online viewers thanks to livestreaming platforms NetEase and Zai Art.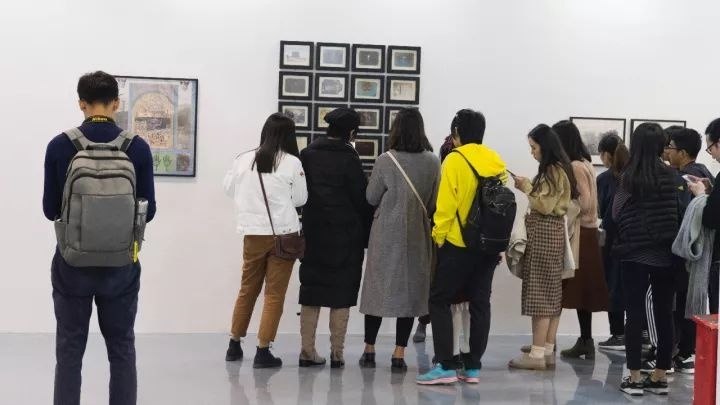 The two main venues of the festival (one being Three Shadows Xiamen Photography Art Centre, open year-round with exhibitions by Araki, Daido Moriyama, Bettina Rheims) were located in Jimei, a new business district in north Xiamen. Since its first year, the festival has included a Local Action programme to draw in the local creative scene and offer satellite exhibition sites such as Xiamen's oldest cinema, an abandoned office floor of a towerblock, an artist's village, a university.
FENG LI – WINNER OF THE DISCOVERY AWARD 2017 – TO EXHIBIT AT RENCONTRES D'ARLES IN SUMMER 2018
The festival has made a name for itself as the best place to discover fresh young Chinese photographers. Every year, ten talents are nominated by five curators for the Discovery Award. At stake is an award of 200,000 RMB (25,000 Euros) and an exhibition at the prestigious Rencontres d'Arles.
In 2017, the prize was awarded to Feng Li, with his series White Night, begun 12 years ago on the streets of Chengdu.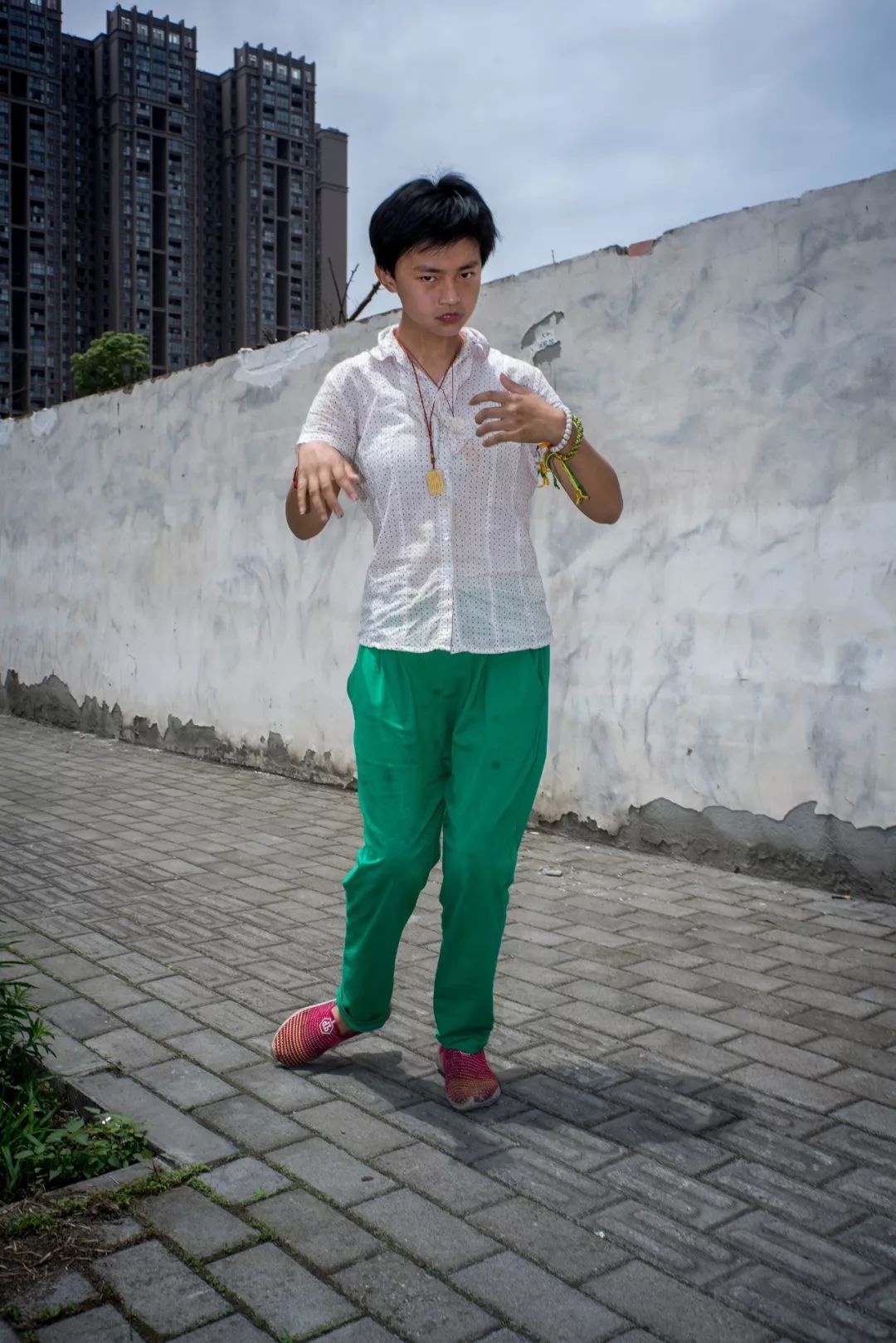 Feng Li, White Night
"If there are some who practice photography as if it's hunting, Feng Li practices it like calligraphy or early morning taichi. Just as a sportsman or musician repeats the same gesture hundreds or thousands of times, Feng Li shoots daily photos in Chengdu. Practiced at a very intuitive style of photo-taking, he prowls the city capturing human fauna in its most outlandish poses." commented artist & curator Thomas Sauvin.
Feng Li's work will be shown during the 49th Rencontres d'Arles (2 July to 23 September). A unique opportunity to be seen during the Cannes of photography, frequented by 125,000 visitors a year.
Jimei x Arles Discovery Award 2017 ceremony. From left: Bérénice Angremy (festival director and jury member), Feng Li (winner of Discovery Award 2017), Lai Zhaohui (director of public relations of Jimei District's CPC), jury members Sam Stourdzé, Wang Huangsheng (former director of CAFA Art Museum) and inri
CREATION OF THE FIRST CHINESE AWARD DEDICATED TO CHINESE FEMALE PHOTOGRAPHERS
The first Chinese award dedicated to Chinese female photographers, the Jimei x Arles - Madame Figaro China Women Photographers Award, offered its winner 50,000 RMB (6500 Euros) as well as a fashion series in the magazine. This prize, the first of its kind, was made possible thanks to Women in Motion (international programme launched in 2015 by the group Kering – Gucci, Balenciaga, Saint Laurent – to underline the contribution made by women to image-led industries).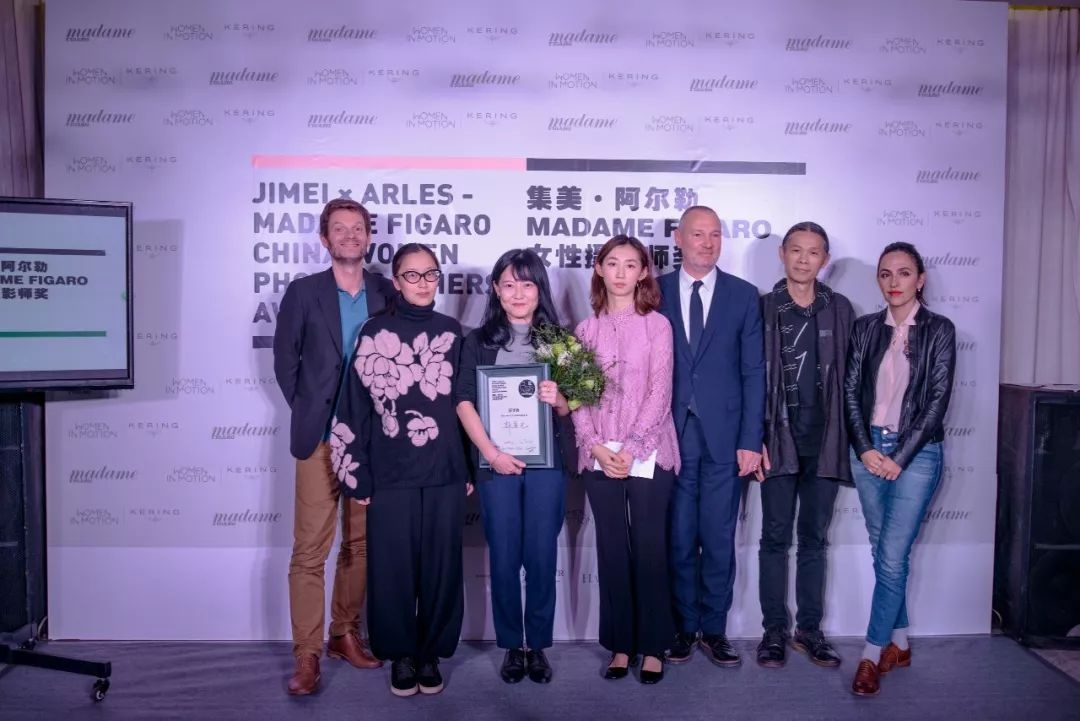 The first edition of the Award went to Guo Yingguang (born in 1983 and trained in London) with her series The Bliss of Conformity about arranged marriages and improvised matrimonial « markets » in public parks around China.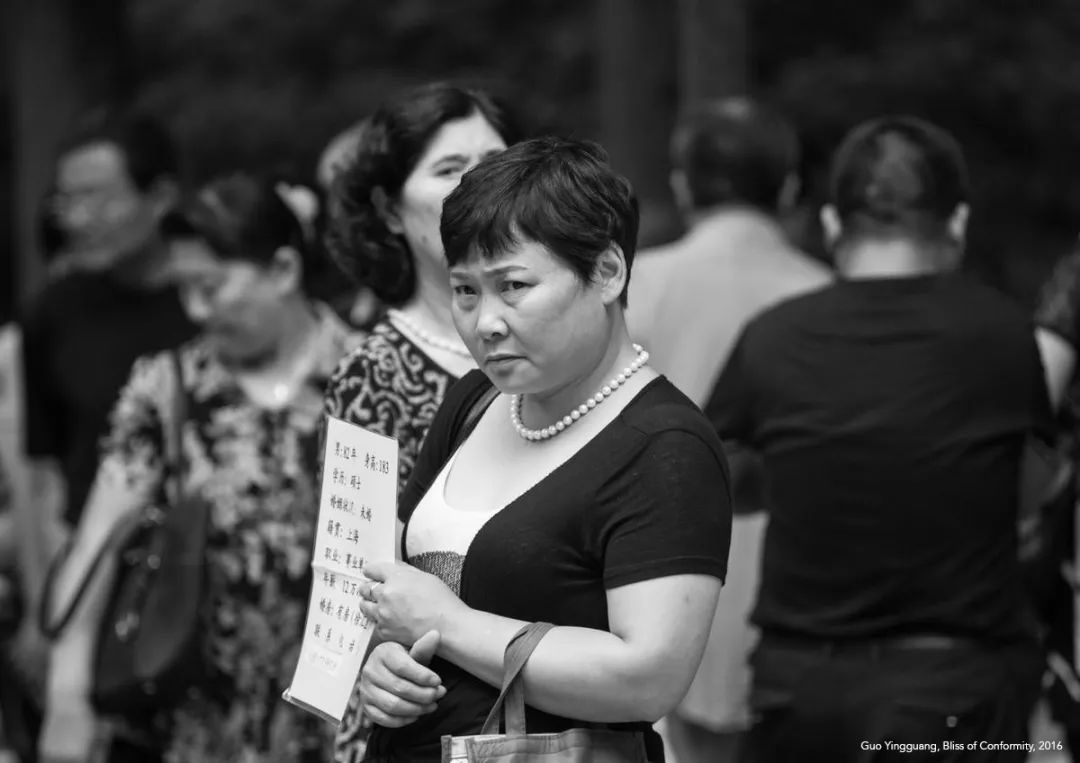 AN EXAMPLE OF FRANCO-CHINESE COOPERATION RECOGNIZED BY PRESIDENT MACRON
During the official visit of Emmanuel Macron to Beijing, the founders of Jimei x Arles, Sam Stourdzé (director of Rencontres d'Arles) and RongRong (photographer and founder of Three Shadows Photography Art Centre), the director of the festival Bérénice Angremy and its general manager Victoria Jonathan (Doors Art & Culture Agency) met the French President at the Ullens Center for Contemporary Art (UCCA). « Instead of conquering the world with intelligence individually, we will be stronger if we know how to do it together (…), by multiplying cultural projects such as the Rencontres d'Arles in Xiamen, » declared Emmanuel Macron in his speech in Xi'an and his during his meeting with the press with Chinese President Xi Jinping.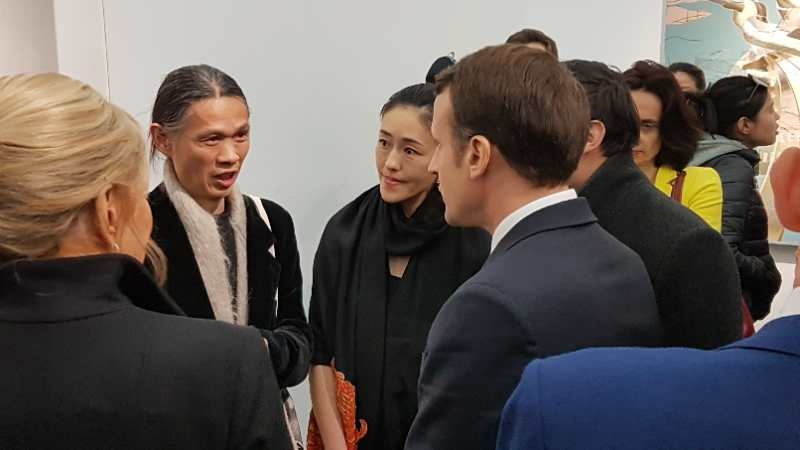 Conversation between President Macron and RongRong & inri
By importing international photographers' exhibitions from the biggest festival in the world to China and giving young Chinese artists a stage, and enabling the public at Rencontres d'Arles to know something of that scene, Jimei x Arles is a beautiful example of Franco-Chinese cultural cooperation.
With the support of local authorities, the two founders hope to make this the emblematic cultural event of Xiamen, with Arles seen as an example of how a small town of 50,000 inhabitants can come to entice a tide of visitors, bringing in 400 tourism-related jobs and revenue of 23 million euros in its wake.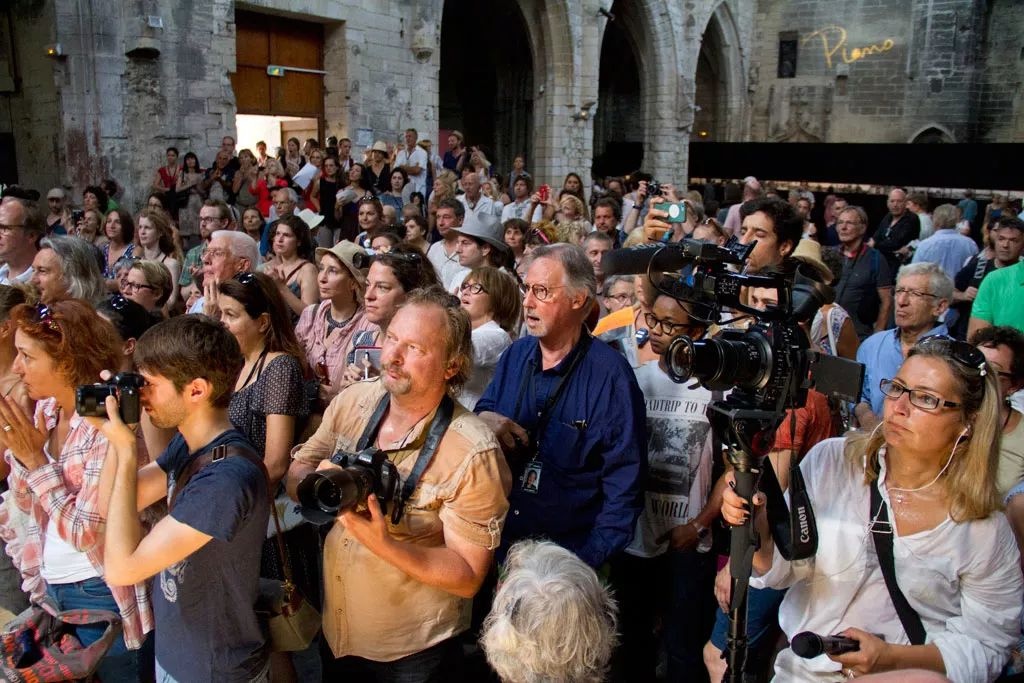 Jimei x Arles International Photo Festival is co-produced by Xiamen's Jimei District - Tianxia Jimei Media and Three Shadows Photography Art Centre.
---
JIMEI X ARLES 2017 CLOSING REPORT IN A NUTSHELL
25 November, 2017 - 3 January, 2018
40 exhibitions
250 artists
23 curators
60,000 visitors
Opening Week (November 25-28) events: exhibition tours, PhotoFolio Reviews, Photobook Station, public discussions, university lectures, Arles' Night of the Year screenings...
More than 500 guests and 85,000 online viewers in livestreaming for the Opening Weekend of the festival in Xiamen
825 media clippings (ad value: 2.8 million Euros)
Two internationally recognized awards: Jimei x Arles Discovery Award (winner: Feng Li) and Jimei x Arles - Madame Figaro China Women Photographers Award (winner: Guo Yingguang)
Click here to download Press Release
June 9, 2018